HARMAN opens new auto engineering centre in Chennai to support Indian, global OEMs, ET Auto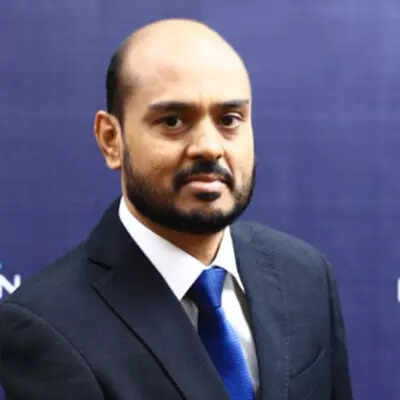 Chennai: HARMAN, an automotive electronics technology company and subsidiary of Samsung Electronics Co., Ltd. focused on designing consumer experiences at automotive grade, has opened a new Automotive Engineering Centre in Chennai, Tamil Nadu.
The new Chennai centre, which will be fully functional by the second quarter of this year, will support HARMAN to tap into Chennai's rich talent pool of automotive engineers and researchers and contribute to the growth of the global auto ecosystem. The company will begin operations with a workforce of 200 employees in the first year itself. Currently, close to 10,000 employees, over one-third of HARMAN's total workforce, work in India.
The Chennai centre will cater to both the global and the Indian OEMs and will work in tandem with the other key centres, including Bangalore and Pune, to develop advanced automotive technologies.
"Our commitment to India runs deep, and with this new facility, we are further leveraging the rich talent base in the region to drive innovation and create world-class automotive experiences. As a hub for automotive engineering and software talent, Chennai is the suitable location to attract top talent and foster a collaborative work culture that aligns with HARMAN's global ethos," Prathab Deivanayagham, Managing Director, HARMAN India, said.
"With our automotive legacy and ground-breaking new products, we are well-positioned to deliver consumer experiences, automotive grade to our customers. We are excited about the opportunities this new facility will bring, both for our domestic OEMs and as a key driver of HARMAN's global innovations," he added.
HARMAN's Chennai centre is well-located and is a perfect blend of amenities and sustainable design. The centre is strategically situated in Porur, equidistant from the airport and the central business district, and surrounded by strong social infrastructure that caters to the needs of corporates.
The sustainable design of the facility is evident in the lush central landscape areas such as "The Green Plaza," "Urban Forest," and "Social Lobbies." These areas, coupled with enriching lifestyle amenities like a Futsal court, jogging track, gym, and meditation deck, create a work-life balance that sets the benchmark for integrated environments. Modern technology has been incorporated to conserve electrical energy, including motion sensor light fittings and VAV units. Eco-friendly and renewable materials have been used in the furniture. The centre is also provisioned with approximately 6% EV charging points, the company said.
link