The University of Texas at Arlington-based Texas Manufacturing Assistance Center (TMAC) has received a grant worth nearly $800,000 to assist in strengthening the Department of Defense (DoD) supply chain through advanced manufacturing technology services.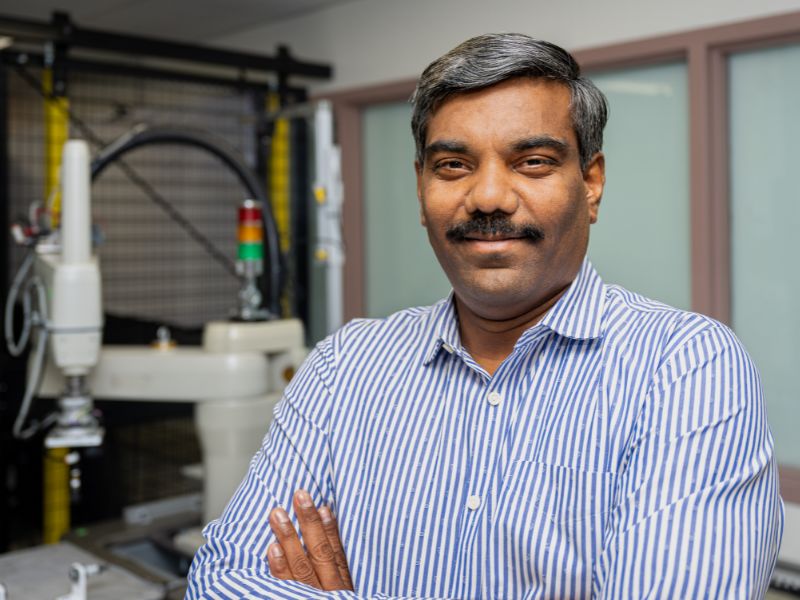 The grant is an effort to advance the awareness, adoption and sustenance of Industry 4.0 (I4.0) technologies within the manufacturing sector of North Texas and across the state. I4.0 technologies refers to the digitization of manufacturing; this transition represents the fourth revolution it has undergone, with smart and autonomous systems generated through data and machine learning.
TMAC plans to use traditional methods such as core value business assessments, strategy planning and value stream management techniques with an added layer of technology adoption. This effort will focus on identifying opportunities where smart manufacturing technologies can play a role in further securing and improving the reliance of the DoD supply chain while increasing the profitability of Texas-based manufacturers.
The deployment of I4.0 technologies is critical to all U.S. manufacturers; it is estimated that the global smart manufacturing market size will grow at a rate of anywhere from 8.7% to 10.7% annually over the next five years.
"Today's manufacturing environment is multifaceted and ever-growing in complexity," said Satya Kudapa, TMAC operations manager. "Manufacturers, particularly the small and medium-sized companies, will have no choice but to turn to advanced technologies to maintain sustainable growth while staying competitive."
The return on investment of adopting I4.0 solutions is another contributing factor. Many manufacturers have reported quantifiable benefits including energy efficiency, reduction in safety incidents, reduction in cycle times and lower maintenance costs. Product quality, sustainability and compliance—all factors important to the DoD supply chain—have also been shown to be affected in a positive way through adoption.
"TMAC, through its regional offices, host institutions and its technology solutions partners, has more than 20 years of experience providing of I4.0 solutions to Texas manufacturers," Kudapa said. "Through this grant, TMAC aims to assist more than 75 additional manufacturers in the Texas DoD supply chain with their adoption of I4.0 solutions such as cybersecurity, advanced automation and robotics, additive manufacturing and industrial Internet of Things-based data analytics."
TMAC is the Texas representative of the Manufacturing Extension Partnership National Network and works with businesses to help develop and improve their profits, products, processes, technology and people. Through this grant, TMAC plans to conduct various outreach events across the state for current DoD suppliers and vendors and those who wish to conduct business with the DoD in the future. Visit tmac.org for more information about TMAC.
— Written by Yesenia Zamora, TMAC grant outreach manager
link