What are the types of electric motors? Which motor suits your EV the best?, ET Auto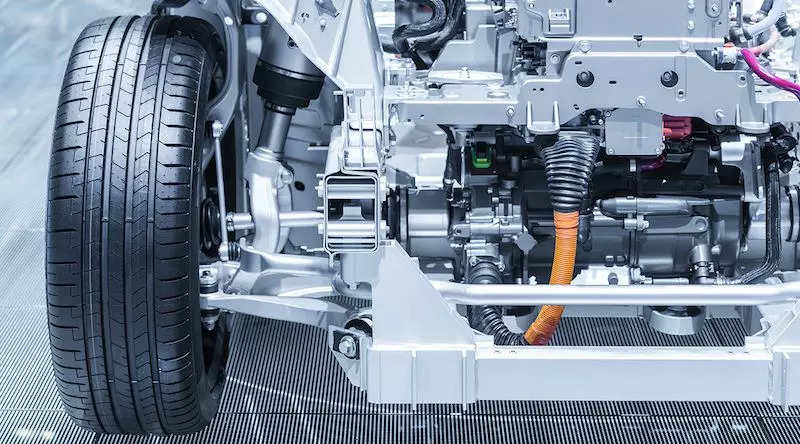 For any electric vehicle, the critical component, apart from the battery and onboard charger, is the motor. In this article, ETAuto explores the science behind electric motors.
New Delhi: The total sales of Electric Vehicles(EVs) in 2023 have already crossed 73% of the total sales in CY2022. The total unit sales are more than 7,00,000 in the first half of 2023.
As per the Vahan Data, a total of 7,21,971 EVs were sold in the first half of 2023. They include 4,34,914 two-wheelers, 2,46, 270 three-wheelers, and 38,359 passenger vehicles.
Four types of EVs are available in the market: Battery Electric Vehicles, Hybrid Electric Vehicle, Plug-in Hybrid Electric Vehicle, and Fuel Cell Electric Vehicle. For any electric vehicle, the critical component, apart from the battery and onboard charger, is the motor.
In this article, ETAuto explores the science behind electric motors.
Q. What are the critical components of electric vehicles?
A. EVs are a combination of inverter, battery, onboard charger, motor, and motor controller.
The motor used in the EV is different from the normal one. it has to be mobile and should have the capacity to handle dynamic loads while working. Motors are powered by the battery fitted to propel the EV and make it smooth and soundproof while operating.
Q. How can you select a good EV motor?
A. An EV motor can be selected based on the following parameters:-
·Power: It refers to the measurement of operation. It is directly related to the vehicle's propulsion ability by offering appropriate torque. More the power, the faster the battery discharges, and vice versa.

·Power density: The more the power density the smaller and lighter the motor.
·Efficiency: Any good EV motor should be fully efficient as there is only limited energy storage capacity in the batteries. It should also provide regenerative power from stoppage/braking.

·Torque: This is the fundamental aspect of the EV motor, which specifies its capability to offer rotational force and good work performance. You can measure the torque as the vigor of the EV, the better the torque, the quicker the acceleration any vehicle can gain.

·Robustness: A good motor works competently and efficiently in every possible environment and should need minimum maintenance. Lightweight motors are preferable.

·Cooling procedure: Electric motors produce heat, and good and organized ventilation is necessary for avoiding overheating or any other damage.
The operational performance of an EV motor depends on all these factors.
Q.What are the different types of EV motors?
A. There are three types of EV motors:
·Permanent magnet synchronous motor (PMSM)
·Brushless direct current motor (BLDC)
·Synchronous reluctance motor (SRM)
Q.What is a Permanent magnet synchronous motor?
A. PMSM is the most popular type of motor used in EVs. The high-density power, great efficiency, and absence of the torque ripple that provides minimum noise during the operation give them this popularity. The interior of PMSM is very robust and applied in high-speed applications.
Q. Which companies use PMSM?
A. The absence of torque ripples makes the PMSM a preferred choice of two-wheelers like Ather and Ampere Electric, and four-wheelers like MG Comet, Tata Tiago, and others. Some top manufacturing companies of PMSM are ABB India Pvt. Ltd., Sumit Engineering Works, Narula Electricals, and Bonfiglioli.
Q. What is a Brushless direct current motor?
A. BLDC motors deliver a decent control mechanism, and good performance while operating. It aids in reducing the loss while using EVs as it has high power density and efficiency. This all leads to intensification and a wider range of driving in different vehicles. BLDC motor has two parts in construction one is the rotor and the other is the stator.
The rotor is that part of the motor which is rotating, which has a fixed magnet and it helps in rotating the vehicle. Stator is the stationary part, which is created by copper winding to make artificial magnet poles by circulating current.
Q. Which companies BLDC?
A. BLDC motor is available in TVS iQube, Hero Electric Vehicles Pvt. Ltd., Bounce Infinity, Jitendra Electric Vehicle, and Komaki Electric Pvt. Ltd. The top BLDC motor manufacturing companies are Spark Motors Pvt. Ltd, Rajamane Industries Pvt. Ltd, and many more.
Q. What is a Synchronous reluctance motor?
A. SRM is more efficient than any other induction motor. The rotor is made up of a steel core with salient poles and doesn't possess any electrical windings. Its working principle is magnetic reluctance. The magnetic flux selects the path which has minimum magnetic reluctance. During this procedure poles are made in rotors which get interlocked with the stator magnetic field. A special electronic circuit is manufactured to make it self-starting. SRM works at a synchronous speed, thus making its use in EVs for greater speed.
Q. What is an electric motor conversion kit?
A. Electric vehicles are more in demand but due to their cost, not many people can afford them. Thus, the companies are providing electric vehicle motor kits to switch their petrol/diesel cars to electric. People are switching to EVs through motor kits to save the environment, for electric driving experience, for long-term financial savings, and to be fuel-friendly.
These kits usually carry a controller, a motor, a charger, a throttle, a DC-DC converter, and some other essential equipment.
Q. How can you select an electric motor kit?
A. First, you have to measure the vehicle's weight, necessary range, and performance into consideration. You should also select between AC or DC motors, however, AC motors are considered better but DC is commonly used in conversions.
link